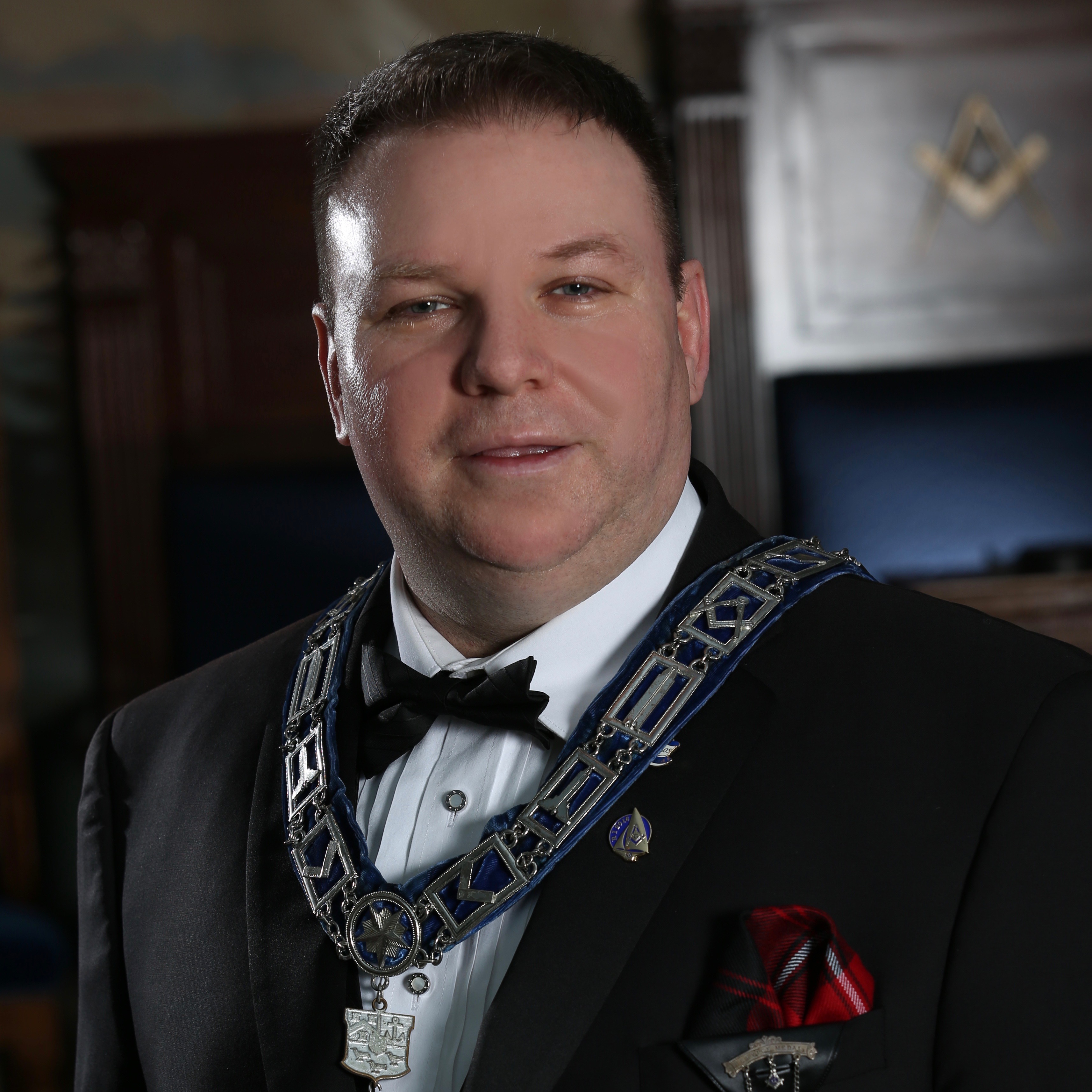 Patrick M. Connor Jr.
Worshipful Master
Harmony Lodge #9 F.& A.M.
2019 – 2020
Brothers, Family and Friends of Harmony,
I hope this message finds you well. I also hope that you've kept connected in some form or other, whether by joining on the Zoom meeting, a phone call, or even a visit if safety measures are taken, including social distancing. I realize that none of us could have predicted how long we would have to endure this pandemic, and I'm glad that our Harmony family is supportive at its heart. Officers, as well as Brothers and members of their families, are reaching out to one another as this has impacted us socially, financially, mentally and for some, physically. I have been grateful for having time to speak to some of our Brothers and other Harmony family over the past two months that I otherwise might not have gotten to. With each conversation I am reminded of why I love the Craft & most especially Harmony Lodge. I must admit I've been amazed to see so many Brothers be able to attend a meeting with us who usually are unable to whether it is because of work or distance. By embracing technology in the form of a Zoom meeting, we have continued the business of our Lodge while also staying connected to one another.
Seeing Brothers that we don't usually get the opportunity to see really strikes home as we were able to have none other than Brother Jim Hopper, or as many know him "Jimmy Jim", attend our April Zoom meeting. Sadly, shortly after seeing him at that meeting, Brother Jim Hopper laid down his working tools. He passed on May 9th and Wanda was able to be with him. It further impresses staying connected and being thankful for the time we do get with one another. I helped Jimmy Jim get the Trestleboard emailed or posted on our website. Well, really Jimmy Jim did ALL the work assembling it…I just had a few mouse clicks and I was done! I've often thought back to those memories of rushing to get it to the printer on time. I miss that. I will miss his sense of humor and being able to agree and laugh about politics. Lady Wanda Hopper will plan for a memorial for Jim where family & friends can come together in Rhode Island once more restrictions are lifted. More details to follow and will be posted on our website & Facebook page. Please keep the Hopper family in your prayers during this time.
Lastly I would like to say congratulations to M.W. Kenneth F. Poyton for a wonderful year as our Grand Master. You handled the COVID–19 pandemic with such poise. You kept the jurisdiction conducting business, when the virus brought our nation to a halt. The measures to keep everyone safe and the edicts to allow us to adopt the use of technology to have virtual meetings have been instrumental in keeping everyone involved. I myself found it fun to elevate our virtual meetings with each one we've had. Thank you for the counsel you've given me over the years, more especially this past year. When we can meet again, in person, with a group of Brothers, we will celebrate your time as our Grand Master as well as being together again!
Stay Safe, Stay Connected,
Patrick M. Connor, Jr. Worshipful Master
Harmony Lodge #9, F. & A. M.