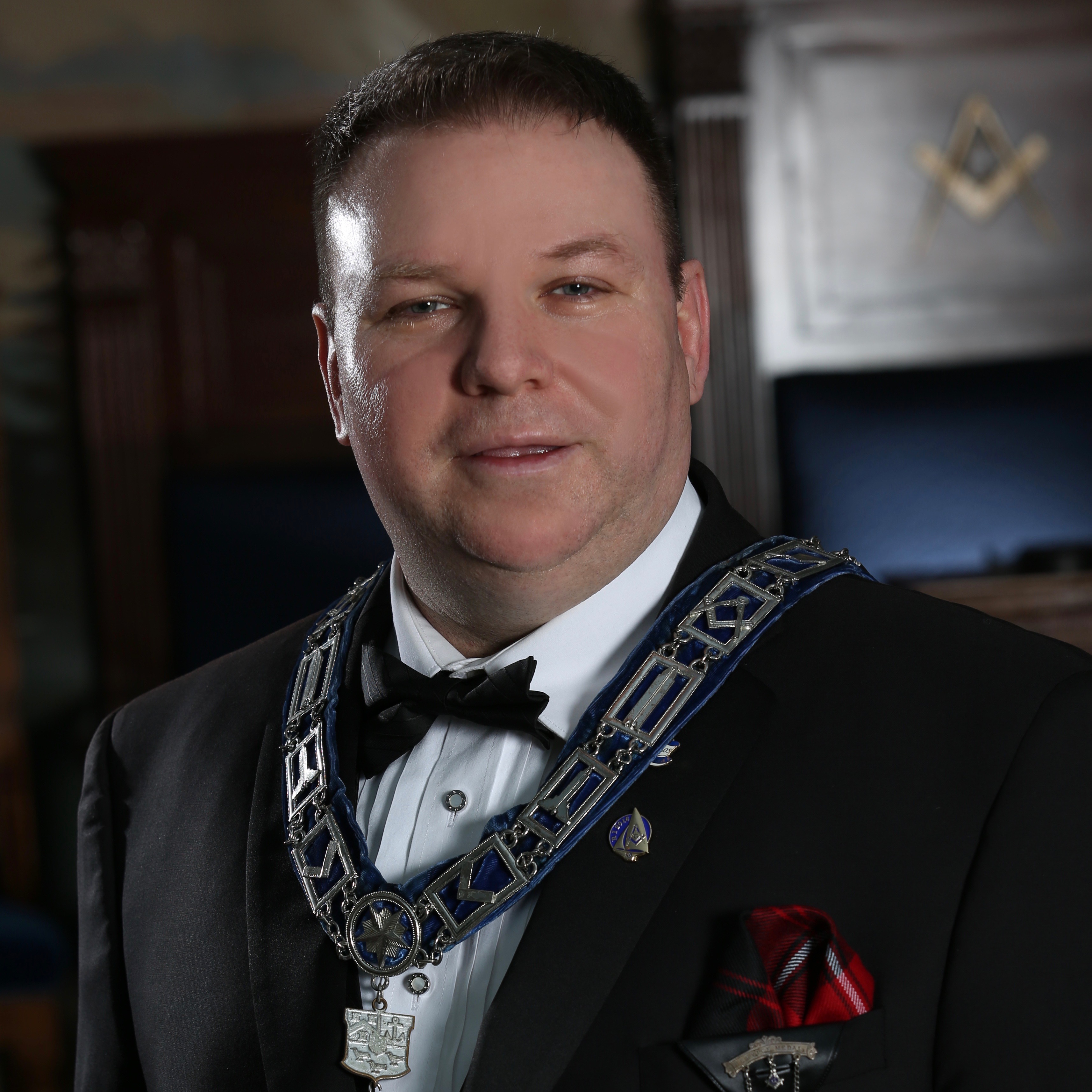 Patrick M. Connor Jr.
Worshipful Master
Harmony Lodge #9 F.& A.M.
2019 – 2020
Dear Harmony Family,
In February we have some exciting events. We start off with our EA Degree on Saturday, February 1st at 11:00 am. Please join us as we initiate five new members to the Craft. Afterward we'll have lunch with the candidates and our families. Our February Regular Communication on Tuesday, February 4th we'll open Lodge at 6:30 pm and we'll quickly do business. We'll then retire downstairs where Brother Kyle Gamache has brewed three beers for us to taste while enjoying a meal prepared by Lisa Dupre to pair with each of the three beers. We'll share in fellowship, while enjoying some great home-brewed beers & a great meal!
I would like to congratulate Brother Senior Deacon Jeremy Newton on organizing and executing at a high level the Cha Cha for Charity! He did a fantastic job with working with the instructors at Fred Astaire Dance Studio and our Masonic youth groups, Fidelity DeMolay boys & Woodridge Rainbow girls to create such a successful charity event! I know I'm not alone when I say I found your dance routine with your lovely wife, Lady Jennifer a bit "Spicy"..LOL!
Something that I thought I'd leave you with, a bit of Irish yarn..I was typing an email the other day to a Brother when I realized I had a misspelling. Instead of typing "Dear Brother", I had typed "Dear Bother". It had me laugh at first as I thought about just even calling someone a bother and how off-putting that would be to a Brother. It just made think about how one missed letter totally changes the word and its meaning.
brother – a male associate or fellow member of an organization.
bother – a person or thing that causes annoyance or difficulty.
I hope this year my Brethren that we come together and strengthen our bonds as Brothers and leave the bothers behind, so that we may enjoy the true secret of the Craft; the love of our Brotherhood.
Love & Respect,
Patrick M. Connor Jr.
Worshipful Master
Harmony Lodge #9 F.&A.M.